This Thursday, Mar. 30, get ready for a Boschtravaganza at Bar 169.
Before, after and in between bands, special guest DJ's will be spinning, including:
DJ's Sno-Time at The Apollo and S.Foxx Fitzgerald [members of the band Logjam]
DJ Plain View
DJ Szauerkraut [The Bosch]
DJ Matt [The Bosch]
DJ Mojo[member of Hell….]
Bar 169 is located at 169 E. Broadway (at Rutgers St.) By subway: F to East Broadway.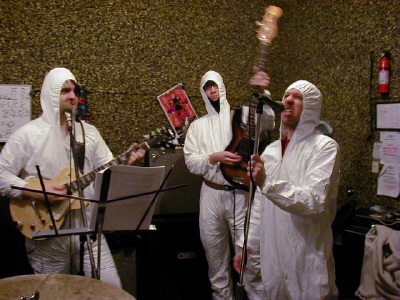 Also, The Bosch will be making a special guest appearance at Logjam's April Fool's show on Saturday afternoon (around 4:30 pm) at Cake Shop (152 Ludlow St.)